Features
Producibility: High integration All-in-room design,
rack, cooling, power in one set system.
Fast building: Double row, close/open hot cold aisle
building option.
High density: One rack has a high density of maximum
5KVA power.
Air conditioner type: In row unit air conditioner type.
Modularity product: UPS and intelligent power unit
using efficient model.
Green energy saving: PUE<1.5.
Application
Apply to 20m² data center.
Use into the data center of internet, carrier operator,
government, enterprise, education, hospital, banking
etc.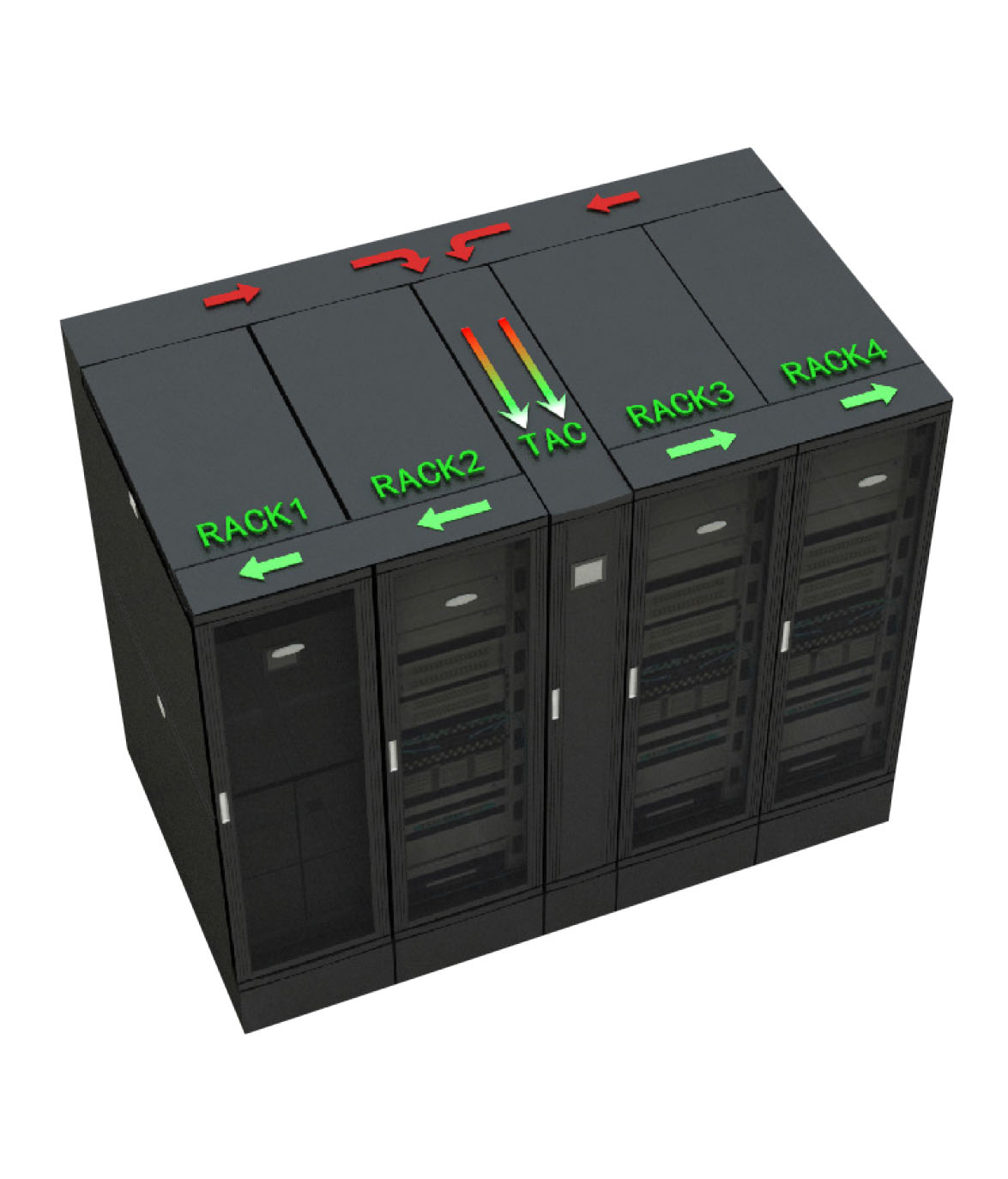 Specification
RACK AND ACCESSORY
Rack Size
600*1000*2000mm
MDC Size (W*D*H) mm
2700*1500*2300mm
Available Space(U)
3R*42U
ELECTRICITY
IT load capacity KVA)
20KVA
UPS power (KVA)
20KVA
Type
Rack
Redundancy mode
N/A
Input power
380V/3Ph/50Hz
Output power
220V/1Ph/50Hz
Distribution
Dual distribution module
Output power
C13 output
System distribution time (min)
30
REFRIGERATION
Refrigeration Mode (Column Space)
Air-cooled
Refrigerating Output for Single (kw)
20
Refrigerating Output for Total (kw)
20
Redundancy
N/A
Air Supply
Cold aisle closed, air flowing from the back and coming out of front
Temperature and Humidity Sensor
4
Waterlogging
1
Webcam
1
Entrance Guard
1
UPS
YES
Precision Smart Power Distribution Cabinet
YES
Air conditioning
YES