Main functions:
OPM supports CW/270/330/1K/2KHZ frequency identification.
VFL and OLS can run in the background, multi tasks can be
operated simultaneously.
OLS supports CW/modulation mode output with adjustable output power.
Once click the screen capture, easy to save the interface.
Multi-touch support gesture zoom in and out curve.
Optical loss test, Insertion loss test.
20 hours standby, ultra-wide operation temperature.
Applications:
OTDR Auto Test.
OTDR Expert Test.
Event Map.
Optical Power Meter.
Visual Fault Locator.
Optical Light Source.
RJ45 Cable Tracking and Sequence/Length Test.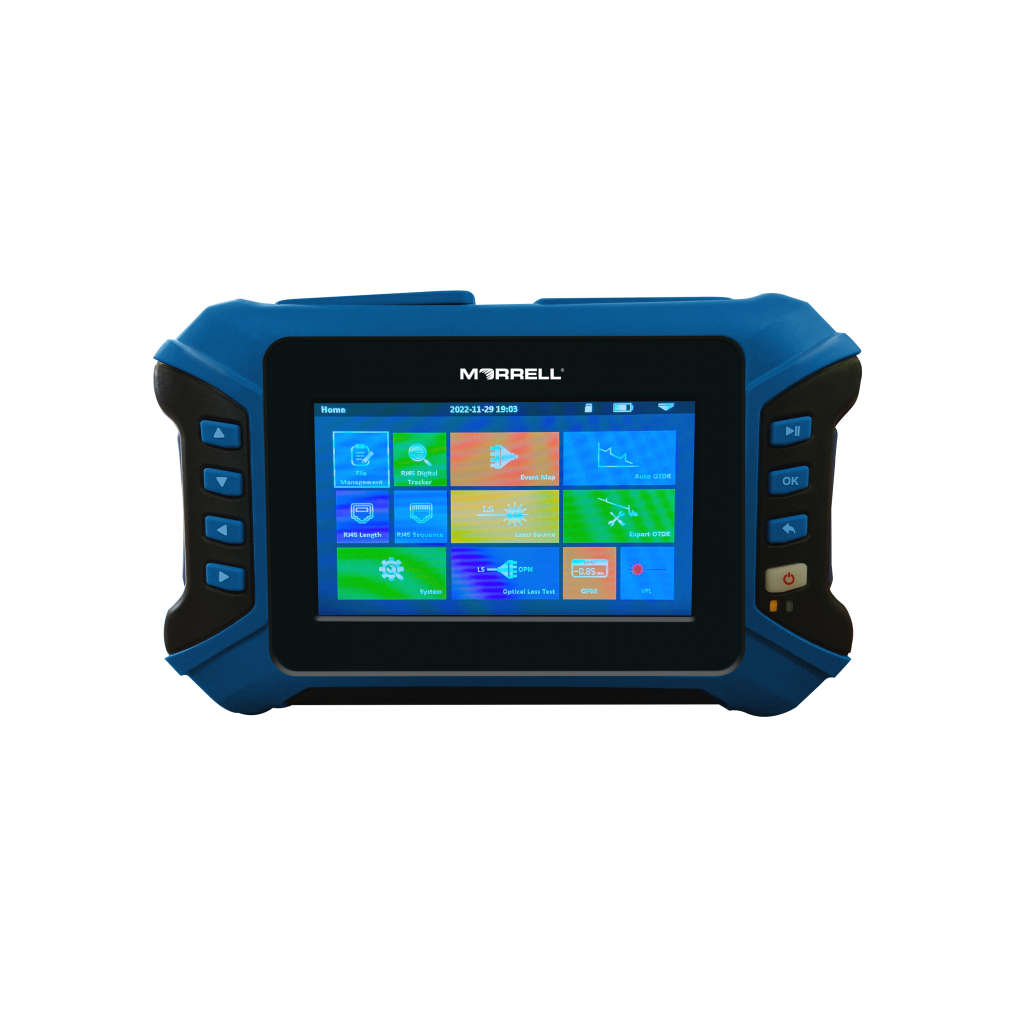 | | |
| --- | --- |
| model |  FO-TTE-OTDR-35 |
| Type of fiber | Single Mode |
| Center wavelength | 1310/1550nm |
| Dynamic Range (dB) | 26/24dB |
| Event Blind Zone | 2.5m |
| ATT Dead Zone | 8m |
| Display type | 4.3-inch IPS Touch Screen |
| Test Range | 500m/1km/2km/4km/8km/16km/32km/64km/100km |
| Pulse width | 3ns, 5ns, 10ns, 20ns, 30ns, 50ns, 80ns, 160ns, 320ns, 500ns, 800ns, 1μs, 2μs, 3μs, 5μs, 8μs, 10μs, 20μs |
| Test range (dB) | ±(1m+Sample Interval+0.005% X Test Distance) |
| Pulse width | 3ns, 5ns, 10ns, 20ns, 30ns, 50ns, 80ns, 160ns, 320ns, 500ns, 800ns, 1μs, 2μs, 3μs, 5μs, 8μs, 10μs, 20μs |
| Test range (dB) | ±(1m+Sample Interval+0.005% X Test Distance) |
| Ranging Accuracy | ± (0.8m+sampling resolution +0.005% × distance) |
| Linearity | ≤0.05dB |
| Sample Resolution | 0.05m-8m |
| Power Source | Battery Powered |
| Style | Handheld |
| Batteries | 1 Lithium Polymer batteries are required (included) |
| Material | Plastic |
| Working Temperature | -10oC – +50oC |
| Internal storage | 8GB, ≥ 20000 curves |
| Dimensions (LxWxH) | 6.69 x 4.29 x 1.77 inches |
| Weight | 488g |