Features
Double section structure
Swing frame allows the cabinet to swing away from the
wall for easy access to equipment and cabling.
Sturdy welded construction
Fully welded and assembled.
Optional doors
You choice of toughened glass or vented door.
Loading Capacity
Loading capacity up to 60kg.
Big door-opening angle
Over 180 degrees turning angle of front door and over 90
degrees for rear door.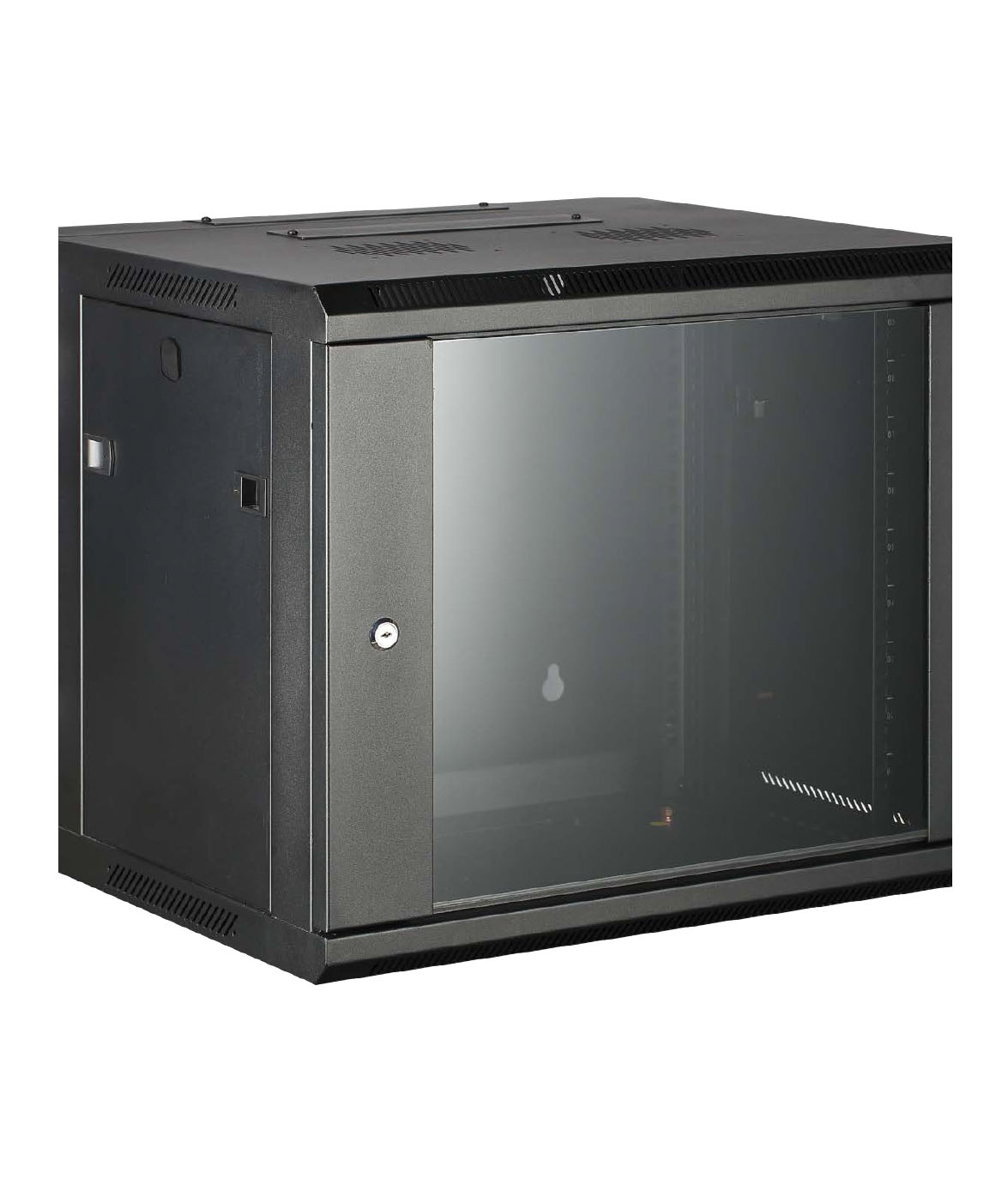 Specification
Model
Capacity
(U)
Dimension
W x D x H(mm)
BU Packing Dimension
KD Packing Dimension
W*D*H
(mm)
Volume
(CBM)
Carton A
W x D x H(mm)
Carton B
W x D x H(mm)
Volume
(CBM)
FO-REP/WMZ6054
4U
600 x 550 x 280
620 x 575 x 305
0.109
620 x 180 x 570
0.064
FO-REP/WMZ6056
6U
600 x 550 x 370
620 x 575 x 395
0.141
620 x 110 x 570
620 x 130 x 390
0.07
FO-REP/WMZ6059
9U
600 x 550 x 505
620 x 575 x 525
0.187
620 x 110 x 570
620 x 130 x 525
0.081
FO-REP/WMZ60512
12U
600 x 550 x 640
620 x 575 x 665
0.237
620 x 110 x 570
620 x 130 x 660
0.092
FO-REP/WMZ60515
15U
600 x 550 x 780
620 x 575 x 805
0.287
620 x 110 x 570
620 x 130 x 800
0.103
FO-REP/WMZ60518
18U
600 x 550 x 910
620 x 575 x 935
0.333
620 x 110 x 570
620 x 130 x 930
0.114
FO-REP/WMZ60520
20U
600 x 550 x 1000
620 x 575 x 1020
0.364
620 x 110 x 570
620 x 130 x 1020
0.121